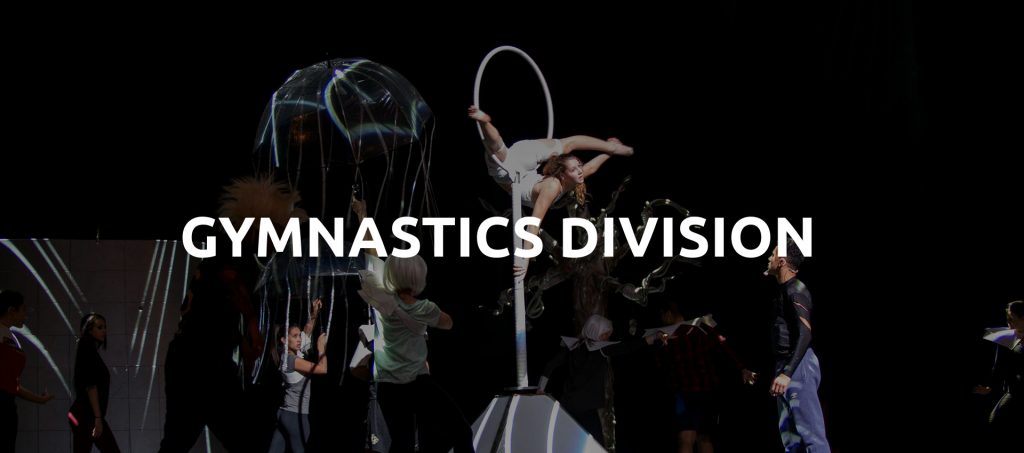 MISSION STATEMENT
At GymCrew Talent Management, we bring our expertise in talent representation to gymnastics athletes around the world. Gymnastics has taken the twenty-first century by storm with unprecedented growth and opportunity, and everyone involved is pioneering through this uncharted space. GymCrew Talent Management's ten years of experience working in the college, professional sports, and entertainment industry is the foundation from which our gymnastics division is built. GymCrew has the experience to maximize value and capitalize on the talent and marketability of our clients.
SERVICE
GymCrew Talent Management is a full service company. We provide our clients with all of the necessary services to facilitate the growth of their talents, brand, network, finances, and more.
TRAINING
We work with our clients to ensure that they are receiving the best possible training. We expect our clients to continue to improve their skills to stay competitive, so we are constantly searching for new training methods and opportunities they can utilize. Our training services will encompass all forms of combine preparation, including working with our clients to assist them in maximizing their exposure.
MARKETING & BRANDING
Every gymnastics athlete must identify and develop their brand in order to capitalize on their marketing potential. Millions of people watch gymnastics competitions and follow the top competitors every year, creating lucrative marketing opportunities for companies in various industries. GymCrew makes it a priority to work individually with each client in a three step process to develop their brand:
Strategy: Our team works with you to determine a creative brand that fits your personality and goals. It is important to identify what your strengths and weaknesses are, and formulate a plan as to how we can capitalize on your strengths from a marketing and sponsorship perspective.

Creation: Once we identify how to effectively brand your talents and personality, we help you to implement our branding strategy into every aspect of your life. This phase of the process facilitates the creation of your unique brand.

Promotion: The last step of the process is to promote you and your brand. We will work to get you the most exposure as possible, and leverage that exposure to capitalize on marketing, sponsorship, and promotional opportunities.
Our end goal is to establish a brand that you are comfortable and happy with, that can be monetized to ensure that you financially capitalize on your professional gymnastics career.
CONTRACT NEGOTIATIONS
Unlike other major professional sports, a Players Association has not yet been created. These circumstances create an atmosphere where gymnastics athletes are easily, and often, taken advantage of. Just like every other major sport, every gymnastics athlete needs a professional contract negotiator to ensure they are receiving adequate compensation.
Our team have negotiated thousands of dollars in contracts for professional athletes. We will put our knowledge and experience to work to secure you the contract you deserve.
SPONSORSHIP ACQUISITION
We work hard to turn our marketing and branding work into profitable sponsorships. We utilize GymCrew's affiliations with marketing professionals to acquire lucrative sponsorships with companies around the world. There are many ways for professional gymnastics competitors to financially capitalize on their brand and likeness:
Promotional Events

Endorsement Deals

Sponsorships

Product Placements
Our team will work to ensure that you have the opportunities to profit off your brand and likeness through these methods and others. We pride ourselves in our ability to think outside the box when marketing our clients, and work hard to stay on the cutting edge of new opportunities to gain exposure and marketing revenue.
POST CAREER PLANNING
It is often pointed out that gymnastics competitors have very short careers relative to those of other major sports. We focus on introducing practices to our clients that will extend the lengths of their careers, but we also spend time preparing for what is next. Former professional gymnastics competitors can become a valued commodity when a plan is put into effect early in their careers.
Whether you want your post-professional career to be an announcer, coach, scout, or agent, it is important to stay conscientious of your goals throughout your professional career. We will help you to enhance your network within the gymnastics community, and develop the relationships you need to propel your post-professional career to the highest level.
PROFESSIONAL ADVICE
When you become a client of GymCrew, our network becomes yours. We have vetted some of the best accounting, financial, and marketing professionals, and are excited to put their skills to work for you. Whatever the issue may be, if not encompassed in the services we provide, we will work to put you in touch with professionals you can trust.
OUR TEAM
The GymCrew Talent Management Team is comprised of a diverse group of experienced professionals with a variety of expertise. As a team, we use our creativity and practicality to provide collaborative, professional representation for each of our gymnastics clients.